Thought Leader Series
Space Center Houston
Monthly ongoing, see link for upcoming presentations
LPI Cosmic Explorations Speaker Series
Lunar and Planetary Institute
Monthly ongoing, see link for upcoming presentations
Passing of Space Architect Constance Adams
Passing of Space Physicist Dr. David Leroy Talent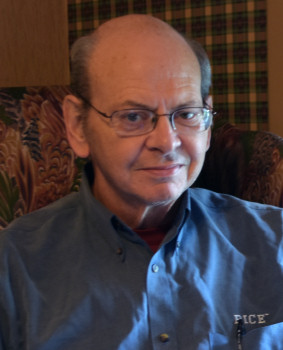 Dr. David Leroy Talent, Ph.D. was born April 1, 1952 in Springfield, Missouri. He was the first child of Kenneth Eugene and Ruth Pauline (Larson) Talent. He had three younger siblings.
David was a brilliant Space Physicist, considered by many as the father of Space Debris Science. He received his Bachelor of Science Magna Cumm Laude in 1974 from Missouri State University; his Master of Science in Physics in 1979 followed by his Ph.D. in 1981, both from Rice University in Houston, Texas. His 2-year post-doc was executed at the Yerkes Observatory of the University of Chicago. For those two years he held the position of William Gaertner Fellow in Astronomy. Over the 35 year period that followed, David worked for companies large and small: Lockheed; Boeing; Oceanit Laboratories, Inc.; and ARES Corporation. In addition, he worked as a scientific consultant on one movie script, several books and television productions. He held a SECRET level US security clearance for 24 consecutive years. He has over 50 scientific publications in respected scientific journals. He holds one US Patent for a computer model that may be used to project the growth of the orbital debris population and resulting increase in collisional risk to valuable space assets. He was a proficient programmer in FORTRAN, BASIC, FORTH, C++, and JAVA.
Mars Society of Houston becomes Mars Astronautics Science Technologies (MAST)
Thursday, September 25, 2014 - The Mars Society of Houston (MSOH) has been a chapter of The Mars Society national organization for many years, and first of all, we want to thank you for supporting us all these years. That being said, we are ready to announce that this organization is soon to change in name and attitude. After numerous conversations with space professionals here in Houston and with the MSOH officers, the executive committee has met and voted to formally separate from The Mars Society. We are reorganizing to become an individual entity and adopting our own exclusive mission statement. This has been a stressful decision and not taken lightly, but one that we feel is necessary to pursue separate goals. All who are currently registered members of The Mars Society in the Houston area are welcome to join this new group.
The MSOH website is currently www.marshouston.org and will likely remain so for the time being, as it is completely independent of the national Mars Society website and has been for years. The Facebook page will be renamed soon.
The officers on this site are comprised of current Mars Society members and new members of what will be the new organization. They are as follows:
President: BeBe Kelly-Serrato
Membership Director: BeBe Kelly-Serrato *
Media Director: TBD
Webmaster: Stacy Clifford
Secretary: Stacy Clifford *
Legal Director: Clay Rawlings
Communications: BeBe Kelly-Serrato *
Treasurer: Rob Rievesman
Director of STEM Programs K-12 & College: TBD
Director of Speakers & Programs/PR: BeBe Kelly-Serrato *
Aerospace Liaison Director: Robert Alexander *
MAST News Editor: TBD
PMP Director of Projects: TBD
International Partners Director: TBD
Director of MAST Chapter Memberships/Regional Directors: TBD
* Acting officer until elections are held
Additional executive officers and steering committee members will be announced later.
We are looking to fill in our roster with executive level officers. These officers must be in the Houston, TX area for the present. This is a formal announcement to the Mars Society members who have paid a membership fee to the national society or are looking to join the national Mars Society.
All current MSOH members are free to make their own choice to take one of the following paths:
1. They can create their own Mars Society chapter and work with the national society to meet that goal.

2. They can join one of the other organizations such as MOON, NSS, AIAA, or ASA, which all have varying meeting times; that information is readily available to everyone via the Internet and members can all decide what they would like to do.

3. The third option is to meet with us after during our first community meeting to ask questions of the leadership on the proposal we will prepare for the members who attend. We will post the event date and location here on this Facebook page. Additionally, there will be ground-floor leadership executive roles; MAST requires functioning at an optimum level. MAST will interview or select and target key individuals for these roles from the membership and from the aerospace and corporate community. We desire this organization to be an elite professional association which provides pleasure and practical science and which leads people, leads change, drives results, shows business acumen, and builds collaboration for a true "spacefaring" mindset. We also encourage everyone from young people to seniors to participate in the leadership, to provide mentoring and flagship projects, and to involve the community. We intend to structure the bylaws to maintain professionalism and to avoid stagnation and burnout in the leadership. Further details will be discussed at the first meeting.
We will of course support the national Mars Society as a separate entity of kindred spirits, but we feel that the Houston space community is ready to take a different approach and scrutiny of Mars as well as other spacefaring events, and we want to build an organization that best reflects the goals, aspirations, talent, and experience of the one and only Space City, USA. We hope you will join us on this new voyage of exploration.
---
Mars Astronautics Science Technologies

C/O President
Houston, TX